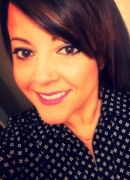 Gisselle Micheo CAMS
Vice President, Americas Business Solutions Group, BAE Systems Applied Intelligence
Gisselle Micheo is the vice president of the Business Solutions Group (BSG) for the Americas, BAE Systems.
She is responsible for the leadership and development of BAE Systems pre-sales resources across the region and plays a key role in the development of industry thought leadership efforts in the areas of Financial Crime, Cyber Crime, Managed Security Services and Managed Application Services.
Micheo brings over 22 years of experience in the financial services and technology sectors focusing on a number of different areas including financial crime prevention and risk management.