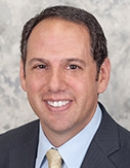 David Szuchman
Vice President, Head of Global Financial Crime Compliance, Paypal
David Szuchman joined PayPal in August 2016 as VP, Head of Global Financial Crimes Compliance and BSA Officer. In that capacity, David is responsible for designing and overseeing programs to detect and prevent money laundering, terrorism financing, sanctions, and related risks across the company.

Prior to joining PayPal, David was an Executive Assistant District Attorney and Chief of the Investigation Division at the New York County District Attorney's (DA's) Office where he was responsible for supervising the Rackets Bureau, Major Economic Crimes Bureau, Cybercrime and Identity Theft Bureau, Counter Terrorism Program, Financial Frauds Bureau, Tax Crimes Unit, Public Corruption Unit and the Asset Forfeiture Unit. Under David's leadership and supervision, the investigation division initiated and concluded significant cases against numerous large financial institutions). He also assisted the District Attorney with major initiatives such as the Global Cyber Alliance and the efforts surrounding encryption.
Before he became Chief of the Investigation Division in 2012, David served as Chief of the Cybercrime and Identity Theft Bureau for New York County's DA's Office assisting in developing policies and investigative strategies, maintaining relationships with outside agencies and helping to supervise investigations throughout the Division.

David began his legal career at the New York County DA's Office in 1997 and has subsequently held several notable governmental positions including serving as a federal prosecutor assigned to the Child Exploitation and Obscenity Section within the U.S. Justice Department. In 2008, David was appointed as the Director of Consumer Affairs for the State of New Jersey. David graduated from the University of Vermont with a bachelor's degree in political science, and received a law degree from Hofstra University School of Law.