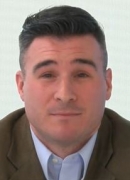 Chris Mauro
Director, Product Management, AML Solutions, Fiserv
Chris Mauro is the Director of AML solutions for the Financial Crime Risk Management business line at Fiserv. In this role, he is responsible for the continuous strategic design and development of effective AML solutions to mitigate financial crime risks for Fiserv customers around the world.
Chris joined Fiserv in December 2015 and has extensive experience in AML and Product Management within the financial services sector.
Prior to joining Fiserv in, Chris previously worked for JP Morgan Chase where he was responsible for the successful deployment of AML and KYC solutions across the organization.